Kimberly J. Brown is Flying Back to 'Halloweentown' October 10th
Home » Blog » Oregon's Best Weekend Events, Oregon's Local Halloween Fun Guide, Little Ghost & Ghouls Corner , Halloween Headlines
October 5, 2015 By Kelly T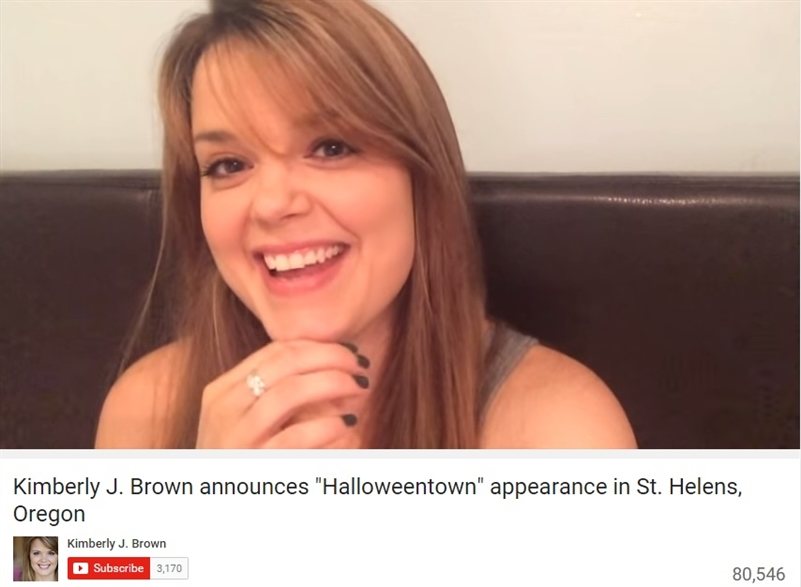 Photo by:
Kimberly J. Brown via YouTube
"Halloweentown," the 1998 Disney Channel Original movie, has been making quite the stir this year in the Halloween headlines.
First with St. Helens Oregon hosting "Spirit of Halloweentown," a month-long celebration in October of all things Halloween, to now with the recent announcement that "Halloweentown" star Kimberly J. Brown, who played the young witch Marnie, will be returning to "Halloweentown" to help kick off the "Spirit of Halloweentown" celebration!
If you're a huge "Halloweentown" fan who just can't get enough of all of this childhood nostalgia, definitely check out Brown's announcement video below!