Tips to Curing Your Post-Halloween Sadness
Home » Blog » Halloween Headlines
November 15, 2017 By Chelsea T.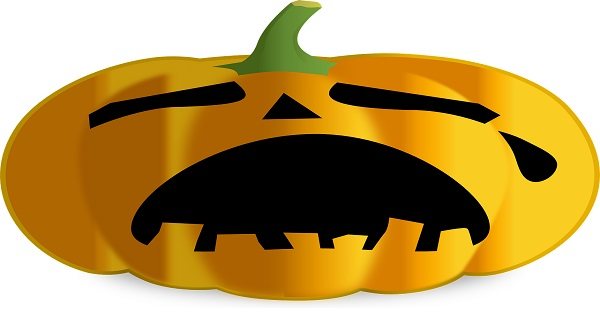 Even the pumpkins are sad the Halloween Season is over!
Photo by:
Clker-Free-Vector-Images via Pixabay
It seemed as though we spent so much time waiting for Halloween to arrive, and then it came and went too quickly. If you're like us, you're already missing the Halloween Season and all the spookiness it has to bring. Take a peek at these ways to help cure your post-Halloween sadness and keep that spooky spirit high throughout the rest of the year!
Start Planning Next Year's Halloween Costume
Whether you're making your own costume or deciding on where to go to get the perfect items to complete the look you have in mind, it can take some people month's, or even longer, to plan the perfect costume. So, get a head start for 2018 and create a contest-winning costume!


Put Your Leftover Halloween Candy to Use
Sometimes that Halloween candy stash ends up sitting on our table for months. Support a great cause by donating to organizations like Operation Gratitude, who send care packages to troops overseas. You can also utilize it in the kitchen, creating some tasty dishes and desserts.


Shop Halloween Clearance Sales
Once October 1st comes and goes, all that candy and spooky decor is for sale for a much lower price than it was just the week before. Stock up on items for 2018 and save a great deal of money. (More to put toward that perfect costume!)


Keep Your Spooky Decor Up Longer Than Usual
As we drive by people's homes, some leave their Christmas lights up all year round, so what's the harm in leaving some of your Halloween decor up? Whether you leave the outdoor stuff or keep it up for your eyes only on the inside of your home, seeing it each day is sure to keep your spirits up!


Binge Watch Your Favorite Horror Flicks
Scary movies are always a good idea, especially when you're in need of a mood boost and missing the Halloween time. Spend the night in and watch some of your all time favorites.


Visit a Year Round Haunted House
Some haunted attractions operate all year long, featuring special events for other holidays, such as Christmas, Valentine's Day, and even Easter! So, grab some of your bravest friends and enjoy a night of scares at a local haunt.


Go on a Ghost Tour
Whether you know it or not, there are a ton of real haunted places probably not too far from your own home. Learn all about the haunting tales surrounding some of the local paranormal hot spots by going on a Ghost Tour!


Attend a Halloween Convention or Trade Show
From TransWorld's Halloween & Attractions Show, to Midsummer Scream and the Midwest Haunters Convention, there are a number of shows that take place throughout the U.S. all year long. Grab some tickets and make a scary-good vacation out of it!
What are your favorite ways to cure your post-Halloween sadness? Let us know in the comments below!